What is 'Southwest Rochester'?
The community featured here encompasses a diverse group of neighborhoods across from the University of Rochester.
Its geographical area is marked by the winding Genesee River to the east; a small portion of Elmwood Ave and Scottsville Road on the southern end, the Greater Rochester International Airport and the Erie Canal to the west; and West Ave and West Main Street to the north.
Five major business corridors are also shown on the map. They are the S. Plymouth business corridor, the Genesee Street business corridor, the Thurston-Arnett-Brooks business corridor, the Chili Ave business corridor, and West Ave-West Main business corridor.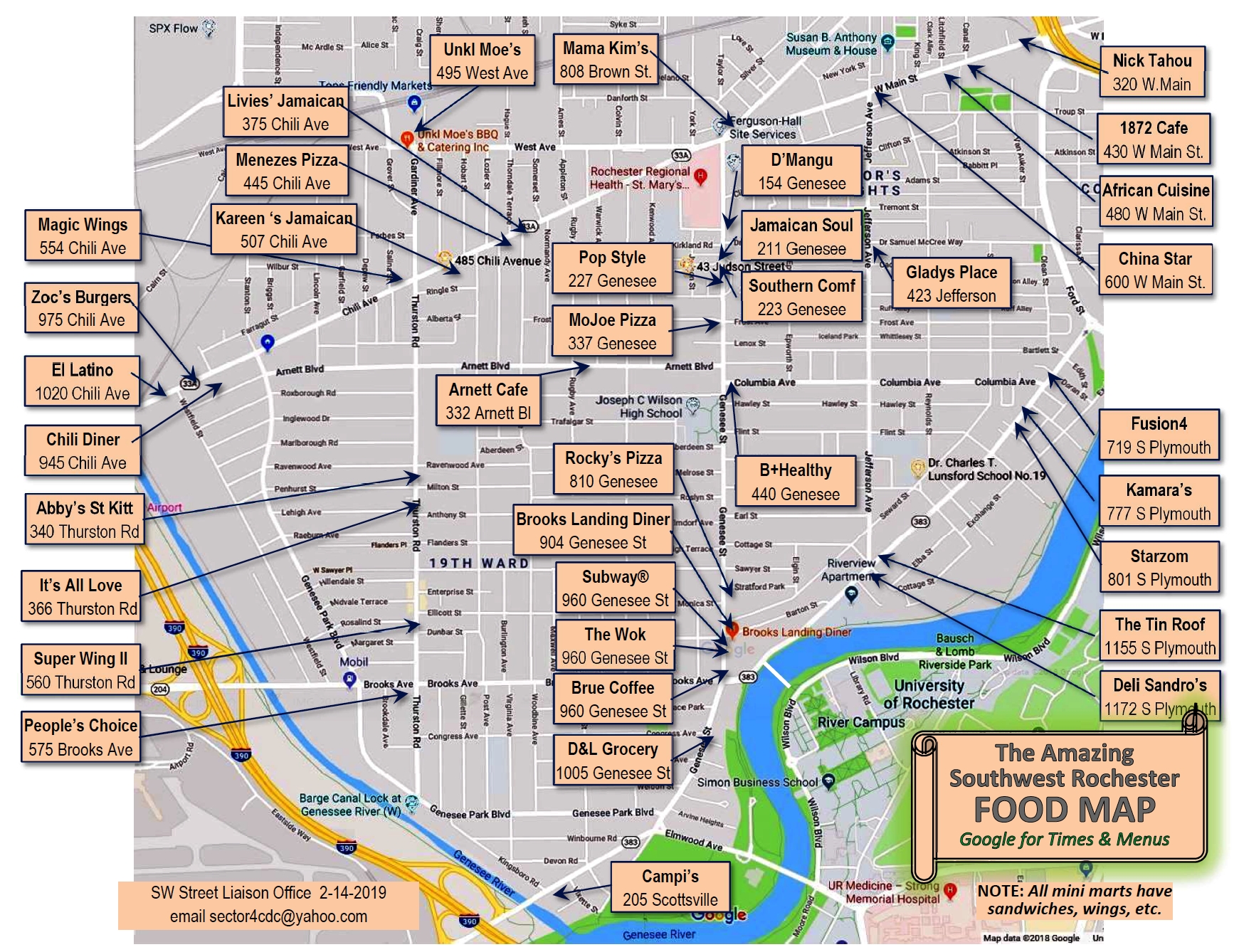 To view photos of students interacting with their local community (and vice versa), go
here
.
To find links to related community resources and organizations, go
here
.